About Us
This is my ever-growing collection of cuties that I have personally creamed. Most of these girls have never tasted hot cum before, much less swallowed it, and the only facials they know of are done at the Macy's makeup counter. Well, I have something to make their skin softer, especially the skin around their tonsils and it doesn't come in a bottle!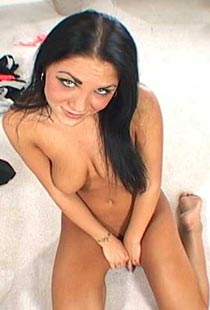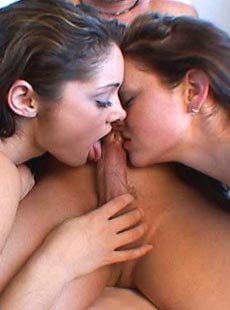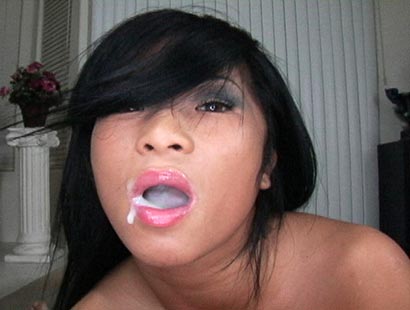 How and where do I find these hot sluts? Well I place modeling ads in local newspapers and online websites. When a girl calls I smooth talk them into meeting up for a casting call. Sometimes I need to go pick them up because they're dumb sluts with no money. This is actually a great way to get free head in the car as I persuade some of the girls to give me a sample of their skills. Most are happy to oblige and before you know it, I'm reclined in my seat getting my hard cock sucked on by woman who's name I don't know, and who I just met minutes prior. Of course after I shoot my load in their mouth, that usually breaks the ice and I can convince them to put that samples on video. Most say yes, and if they say no...fuck em. It was a FREE blowjob anyway.

So you like to see real girls swallow cum? Well that is what happens here when a girl is in front of a camera for the very first time. Each scene is filmed using a unique POV style of shooting, which puts YOU in the drivers seat...not some douchebag who high fives the cameraman every minute. These Blowjob and Facial videos are 100% exclusive and can't be found anywhere else! If you want to see REAL first timers, not pornstars pretending to be first timers, then Creamed Cuties is the place to be. Join now and get your instant access to my huge collection of amateur sluts fucking raw and taking giant loads of cum in their mouths. You'll also get access to my other sites where I bareback the same girls and cum inside them. I have also made sites with some of my popular model's so theirs a ton of awesome scenes with some of the super star girls. One signup and full access to the complete porn archive!

I find these girls in the suburbs of American cities. They are college girls, soccer moms, someone's wife or girlfriend. Hell, I am sure that most of them have dudes that don't even know they are getting filled up by me. Who knows how many of them got pregnant from my hot sperm shooting inside them. The only way you would know is by visiting them in 9 months. These girls will go on to finish school, go back to their husbands or boyfriends who may never know that I turned them into cum taking sluts. No matter what type of girl that you like to see we have them here and you will find them doing all kinds of things like drinking the cum from a spoon after I scoop it up and feed it to them. I'm not picky. I love pussy so chance are you will find a girl on this site that reminds you of that fantasy girl you dream about. Watch Cum sharing sluts that do a three way video with me then one drinks the cum out of the other girl's dripping snatch and lots more! So come on in and fulfill your CREAMPIE fantasies with our exclusive videos that are nowhere else.
Get Instant Access!

Join Now To Start Watching the Full Length Videos